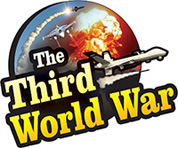 Jerusalem: 'Hatred against Jews is not tolerated at all in Hungary. The Hungarian government provides protection to Jews. But the situation is not the same in the western European countries. There is an anti-Jewish sentiment in these countries and their safety is becoming an important issue', Hungarian Prime Minister, Viktor Orban expressed his concern.
Prime Minister Orban met Israeli Prime Minister, Benjamin Netanyahu during his two-day visit to Israel. The Hungarian Prime Minister announced that he was with Israel to counter the hatred towards Jews. 'The Hungarian people are proud of those Jews in Hungary, who respect their culture. The Hungarian government is all set to protect them,' clarified Orban after his meeting with Prime Minister Netanyahu.
The Jewish places of worship in Hungary have been renovated and their monuments are being preserved, informed Orban. During the visit, Orban said that Israel and Hungary share excellent relations. Orban claimed that the countries are enjoying excellent relations due to the nationalist leadership in both the countries.
The Israeli Prime Minister also lauded the anti-immigrant action initiated by the Hungarian government. 'The Islamic extremists are entering Europe under the guise of these immigrants, which is a threat to Europe, Israel and also to the neighbouring Arab countries,' said the Israeli Prime Minister to express his support to the Hungarian Prime Minister's anti-immigrant stance .
Meanwhile, Prime Minister Orban has started a massive campaign against the immigrants and their supporters since assuming power in Hungary. The Hungarian Prime Minister had started an action against the US billionaire investor, George Soros under this campaign. It was being said that the Jews in Hungary were displeased because of Hungarian Prime Minister's actions and hence, it was predicted that this will also have its repercussions during his Israel visit. But the Israeli Prime Minister has blown away all the possibilities of any such discord.