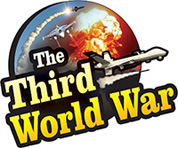 Jerusalem: Hamas terrorists have launched an attack with a suicide drone inside the Israeli border. However, Israel foiled this drone attack by Hamas and launched airstrikes in the Gaza Strip on Saturday. The Israel military has declared that the action against Hamas will continue going forward. In the last month, Iran had launched drone attacks on the Golan Hills region from Syria. Now, even Hamas has started launching drone attacks and the possibility that Iran must have supplied the drones to Hamas has been expressed.
On Friday, Hamas had launched rockets into Israel. Again, on Saturday in the morning, Hamas launched a suicide drone attack into Israel. Hamas had planned to cause a large number of casualties, attacking the Israeli military posts or civilian settlements. However, the Israel military shot down the drone in time. It is said that an Israeli military vehicle suffered minor damages during the action.
Following this, Israel destroyed the Hamas drone bases in the Gaza Strip. The Israel military informed that naval bases and two military locations of Hamas were also destroyed in the attacks. The Israeli military clarified that action against all those like Hamas, posing a threat to the security of the Israeli people will continue. Prime Minister Benjamin Net0anyahu warned that Hamas is the one responsible for these attacks and if any more attacks originate from Gaza, Hamas alone will be held responsible for the attacks.
Hamas equipped with suicide drones is a cause for concern to the Israel military. Before this, only last month Iran had launched a suicide drone from a military base at Quneitra in Syria. Israel military attacked the Quneitra region in Syria and destroyed the suicide drone bases there. Leave alone Syria, but Iran or any Iran affiliated group located in nook and corner of any country could not remain safe, declared Prime Minister Benjamin Netanyahu.
Meanwhile, Iran had supplied stocks of rockets and missiles, along with the associated technology to Hamas and Islamic Jihad in Gaza Strip through Hezbollah. Israel had expressed concerns over this military aid and had warned that arming Hamas from Gaza was a direct threat to the Israeli security.
As it has been revealed that Iran has equipped Hamas with suicide drones after missiles, the Israel-Hamas conflict is likely to intensify. A few weeks ago, Hamas leaders visited Iran and held discussions with the Iranian supreme leader, Ayatollah Khamenei. At this time, the Hamas leaders had said that Iran is not alone in the fight against Israel.