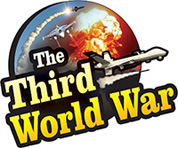 Kabul: 10 people were killed and 53 injured in the car bomb explosion, carried out byterrorists, in the Afghan capital of Kabul. An encounter ensued between the terrorists and Afghan security agencies, following the blast. As the blast site was close to the US and UK embassies, the security has been tightened in this area. This bomb blast has occurred at a time when the seventh round of talks are being held between the United States and Taliban.
A strong bomb exploded in the Puli Mahmood Khan area, in Kabul, on Monday morning. The shocks of the bomb were felt in buildings, even up to 2 kilometres away. The terrorists tried to gain control over a building following the blast. But the Afghan security personnel retaliated strongly. 53 injured have been moved to the hospitals, and the fears are being expressed the death toll may increase further.
No terrorist organisation has accepted the responsibility of the attack. But since the last few days, the Taliban and IS have increased their influence in capital Kabul. Both these terrorist organisations have intensified their attacks on the Afghan military and government agencies.
Two days ago, discussions started between the US representatives and Taliban commanders, in Doha, the capital of Qatar. Counter terrorism actions, deployment of foreign soldiers in Afghanistan, meeting between the Afghan groups and a permanent ceasefire are said to be the important issues under discussion, in the meeting at Qatar. The previous talks had failed as the Taliban adopted a very aggressive stand in these matters. The Taliban is demanding a complete withdrawal of US forces from Afghanistan, and the United States is not willing to oblige.
The military analysts have claimed 'The United States will partially withdraw from Afghanistan. The US President wants to save on the costs of the Afghan war. But this does not mean that the United States will close its bases in Afghanistan. Complete withdrawal of the military from Afghanistan, sharing borders with central Asian countries, under Pakistan, China, Iran and Russian influence, will never be acceptable to the United States.'