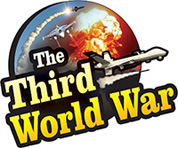 Elyakim: Nearly a month ago, Israel demonstrated futuristic drones and electric aircraft, in the Paris Air Show. After that, Israel has reportedly developed advanced weaponry for its military. Israel recently tested the super-advanced battle tanks equipped with Artificial Intelligence, capable of hitting the target with precision. The country is making in the effort to replace the Merkava battle tanks deployed at the Gaza Strip, Lebanon and Syria borders, with these super-advanced tanks.
Israel had drawn out an extensive plan to avoid the casualties of soldiers deployed at the Gaza, Lebanon and Syria borders. The Israel Army had indicated deployment of 'Robot Army' at the borders. For the past few years, the military and defence associated companies have tirelessly worked on the project. Also, Israel demonstrated its preparations by deploying the attack and suicide drones on the Syrian border. With the display of super-advanced attack drones, Israel showcased its military technological might in the Paris Air Show.
On Sunday, Israel tested three super-advanced battle tanks, in the presence of officials from Israel's Ministry of Defence. Currently, the Israeli military has Merkava battle tanks. The battle tanks had performed exceedingly well in the war against Hezbollah, in the Gaza Strip and Lebanon. However, the international media claimed that Israel had tested the advanced and futuristic battle tanks, to replace the existing Merkava tanks, which requires the deployment of more than two soldiers and proved expensive.
The Israeli Ministry of Defence has released a video on the drones. The video features the Israeli tanks equipped with advanced AI controllers, as compared to the other tanks being used in the battlefields today. The companies Elbit, Rafael and Israel Aerospace Industries that manufacture the military equipment for the Israeli military, have developed and tested the super-advanced battle tanks. Moreover, Israel has claimed that the tanks are the future of battlefields.
The tanks have been developed under the 'Carmel Project'. Out of these, the tank developed by Elbit company is equipped with high-end technology, and the soldiers operating the tank have been provided with Iron Vision helmet. The helmets used by the pilots of F-35 fighter jets of the United States, capable of 360-degree view, show activities on all four sides of the tanks.
Whereas, the tank developed by the Rafael company has the same facility on the Flat Widescreen Monitor mounted before the soldiers. It is the first instance of a tank being equipped with a widescreen monitor. The Rafael tank is equipped with AI and capable of making its independent decisions to attack the enemy. The tank developed by Israel Aerospace Industries is similar to Rafael's and can be controlled like the Xbox controllers.
Meanwhile, the Israeli military has stated that the tanks are still in the development phase and would take some time to be inducted in the military.