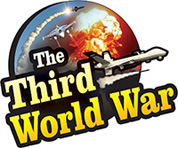 London/Beirut: 31 soldiers from the Iranian Revolutionary Guards were killed in a blast in the all-important Shayrat airbase in Syria. Although the Syrian mouthpiece has claimed technical error as the cause of explosion, a Britain based Human rights organisation has expressed the possibility of another reason behind the blast. Earlier, it was revealed that the Shayrat airbase was used by Syria to store chemical weapons whereas Iran's Revolutionary Guards used it to store ballistic missiles.
The Shayrat airbase in the Homs province of Syria is considered to be the most significant. The fighter jets at the Shayrat airbase are used to carry out air operations in Homs, Hama and Idlib provinces. On Saturday, locals posted on social media about the massive explosion at the Shayrat airbase. London based human rights organisation also claimed that there was a significant loss of life in the blast at the Shayrat airbase.
The Syrian government, who initially preferred to be silent regarding the explosion, released the report in its mouthpiece. The Syrian mouthpiece clarified that the explosion occurred with a mistake while transporting outdated explosives. The mouthpiece also informed that 31 Syrian soldiers were killed in the blast.
However, the human rights organisation, quoting its sources, claimed that the reasons behind the explosion could be different. The Human rights organisation claimed that 31 soldiers of the Revolutionary Guards, who backed the Assad government in Syria, were killed in the explosion. This airbase was in possession of the Iranian Revolutionary Guards since the last few months. Iran had also been accused of building a massive stockpile of arms at the base.
Last year, Israel had attacked the Iranian arms stockpile at the Shayrat airbase whereas, in 2017, the United States had targeted the Syrian fighter jets, stationed at the same airbase. Syria had used the aircraft from this base to carry out the Sarin gas attack on the Khan Shaykhun city. Therefore, the United States had attacked this airbase to issue a warning to Syria.
Meanwhile, since the last few weeks, the frequency of the attacks on various military and air bases in Syria has increased, and Syria has blamed Israel for the attacks. But Israel has not reacted to the Syrian accusations.