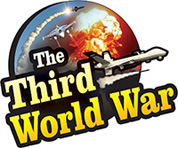 Athens: Israel, Greece and Cyprus signed a deal to build the ambitious EastMed Gas Pipeline, for supplying fuel directly from Israel to Europe. Israeli Prime Minister Benjamin Netanyahu was present for the meeting held in the Greek capital of Athens, for this purpose. Prime Minister Netanyahu gave a reaction that this agreement is a historic moment for Israel. This Israeli pipeline is considered to be an effort to reduce the dependence of the European countries on Russia, for fuel.
In 2016, deposits of 900 billion cubic metres of natural gas were found in the Israeli marine region. As predicted in the reports published at that time, there are deposits of nearly 2,200 billion cubic metres of natural gas, in the maritime region near Israel. After that, Israel started exporting this natural gas to the other countries like Egypt, Turkey, Jordan, as also to the European countries.
The preliminary sanction for the EastMed gas pipeline was given during the meeting between Israel and the European countries in 2017. As per that, 1,872 kilometres long pipeline, originating from the Levantine Basin in Israel, was to be built. This is entirely an undersea pipeline and 2025 is the target for completion of the pipeline. There is a proposal to extend this pipeline built till Greece, to Italy and the Balkan countries.
Greek and Italian companies have been entrusted the job to build the pipeline. The estimated cost of the concerned pipeline has been pegged at $6.7 billion. As per sources, 10 billion cubic metres of natural gas will be supplied through the EastMed gas pipeline per year. For this, Israel will be using gas even from the oilfields in Cyprus. It is said that there is 128 billion cubic metres of natural gas, in the oilfields in Cyprus.
Since the last few months, the relations of both Cyprus and Greece with Turkey, are under duress. Turkey has increased its movements to claim rights over the oil deposits in the Mediterranean Sea and has even deployed warships in the region. At the same time, Turkey is trying to pressurise these countries by signing an agreement with Libya regarding a territory, that is a part of these countries.
Against this background, the decision taken by Greece and Cyprus to increase cooperation with Israel becomes significant. As the EastMed gas pipeline passes through the marine regions of both Cyprus and Greece, Israel may make some special security arrangements for the protection of the pipeline. The analysts are claiming that these security arrangements will foil the aggressive Turkish motives for this region.