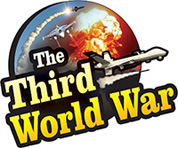 Moscow: A Russian news channel claimed that the global economy would take a blow to the tune of USD 20 trillion because of climate change. This claim is based on the reports published by various international groups, experts and insurance companies, over the last few months. The report says that the housing, fuel, tourism and industries related to these sectors will be severely affected. Last year, the senior officials in the United Nations also had warned that the global economy would take a hit of USD 500 billion every year.
International insurance and advisory company Aon had reported the losses due to natural calamities for the years 2017 and 2018. The extent of losses due to natural calamities over the last two years has increased tremendously and has been the worst in history. The report mentions injuries other than the direct damages caused to property. It also says that repricing in the real estate market means a decline in the prices, also is a loss.
The centre for American Progress claimed that by the end of this century if the sea level rose by six feet, houses and landed property worth USD 900 billion will be submerged in the United States alone. A report released by this group also expresses a fear that it will jolt the housing industry severely leaving it in shambles. International investing institution PRI has expressed a concern that the oil sector will suffer a loss of USD 2 trillion because of climate change as well as the changes made in the policies.in the policies
British analyst and expert Adam Tooze claimed that these figures would be much higher. Tooze said that only the oil sector might suffer losses to the tune of USD 1 to 4 trillion. The British expert warned that at the same time, the other industries connected with the oil sector would suffer losses reaching up to a whopping USD 20 trillion. Tooze, in his article, written for the Foreign Policy magazine, had expressed a possibility that the effects visible in the financial sector of the possible losses may be realised.
The Russian news channel claimed that the humungous losses and decline in the property values in various parts of the world would combine, initiating an economic crisis. Global banking and insurance sectors are majorly linked with the oil, housing and property sectors. The article published by the Russian channel says that the impact on these sectors would start a recession in the banking and insurance sector.