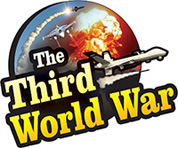 Tehran: Iran has blamed Israel for the protests against the Khamenei government raised in various Iranian cities, regarding the shortage and polluted supply of water. Israel is responsible for the water shortage and draught in Iran. A senior Iranian official claimed that all the rain clouds over Iran have been destroyed due to the climate change made by Israel.
General Gholam Reza Jalali, head of Iranian Civil Defence Organisation, while talking to Iranian news agency, claimed that there is a foreign hand behind the draught in Iran. 'Israel and the other countries in the region plotted together that only dry clouds will enter the Iranian airspace,' accused Jalali. He referred to the studies conducted by the scientists to support the statement.
When all the mountain ranges from Afghanistan to the Mediterranean Sea are snow-capped , how can there be no rain in Iran?, asked Jalali. Therefore, Jalali accused Israel and the Arab countries to have made a plan to ensure that there are no rains or snow fall in Iran.
But the Iranian weather bureau has made a contradictory statement. The effects of global warming are seen all over the world and Iran also is facing the same kind of effect.
Meanwhile, the Iranian people are blaming the Khamenei government for the draught. The Iranian people are criticising the Iranian regime for this grave water situation of having arisen because of its lack of planning.