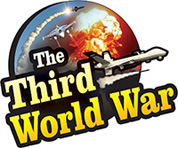 Ankara: Turkish Interior Minister Suleyman Soylu threatened that 'If any of the countries refuse to accept the ISIS terrorists, who have originated from these countries, Turkey will release them from the prisons.' The western media claimed that the warning was meant for the European countries. Nearly 10,000 ISIS terrorists are claimed of being detained in the Syrian custody.
Out of the 10,000 ISIS terrorists held under custody in Syria, nearly 2,500 are European nationals. Extremists from the United Kingdom, France, Germany, Portugal, Italy, Austria, the Netherlands and Serbia entered Syria, through Turkey. The extremists later joined the ISIS and received training for terrorist activities.
Some of the terrorists have now expressed the desire to return to their respective homelands. However, the United Kingdom and some other European countries have refused to accept the terrorists withdrawing their status of citizenship. Even US President Donald Trump had criticised the stand of the European nations whereas, Turkish Interior Minister Soylu criticised the countries and threatened to release the terrorists from the custody.
'Turkey is not a hotel opened for the ISIS terrorists. If the European countries refuse to accept them, we will release them and send them to Europe,' Soylu warned. The prisons holding the ISIS terrorists were under the Kurdish control. Nevertheless, after the Turkish attacks on the prisons last month, hundreds of terrorists escaped from the facility. The Kurdish military groups had levelled severe accusations against Turkey, saying it carried out the attacks to help the terrorists escape from the prisons.