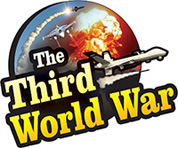 Tehran/London: Iran has started feeling the heat of the harsh sanctions imposed by US President Donald Trump. The Iranian oil exports have shown a decline to the extent of 46% compared to last year. The slide is not expected to stop here but may increase further in the coming months, said the Iranian officials. As per information given by the international organisations, the Iranian oil export for the month of October reached a low of 1 million barrels per day and this has put the Iranian economy in a tight corner.
President Trump withdrew from the Iranian nuclear deal in the month of May. Following this, the US President warned the European allies of the United States and the international community about imposing harsh sanctions against Iran. Before imposing the sanctions Trump had suggested that the European countries should withdraw from the nuclear deal. Accordingly, President Trump imposed new and harsher sanctions against Iran in the month of July. He also announced imposition of further sanctions against Iran in this November.
Iran as well as the European Union, Russia and China have criticised the US sanctions against Iran. The European Union announced that it will remain firm on its stand to support the Iran nuclear deal. But following the US sanctions against Iran and the subsequent warning by President Trump, the major oil companies from Europe have withdrawn their cooperation with Iran.
At the same time, countries like India, South Korea and Japan who were purchasing oil from Iran have also started backing out from their respective cooperation with Iran. This has directly affected the Iranian oil exports, informed the Iranian customs officials while talking to the government news agency.
Last year, Iran had exported 8.6 million barrel-tonnes in the period from March to September 2017. However, during the same period this year, it has declined to 4.6 million barrel-tonnes. The Iranian officials have recorded this as a 46% decline. This decline has also hit the value of the Iranian currency.
Before the US sanctions the Iranian Rial was trading at 12,000 Rials against a US dollar. But since the announcement of the sanctions the Iranian investors and traders have to shell out 42,000 Rials for a US dollar in the international market. The Iranian officials also expressed concern that this has brought the Iranian economy to a very critical state.
But the Iranian crisis does not end here. The old Iranian partners in oil trade also have reduced their imports and have started buying oil from Saudi Arabia and other Gulf countries. Iran has blamed Saudi Arabia of taking advantage of the reduction in the Iranian oil trade.