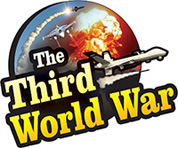 Tehran: The strike initiated by the transporters against the wrong policies of the Rouhani government, was joined by the local traders. The traders closed their shops in various cities including capital Tehran in support of the transporters. This clearly shows that there is an increasing dissent against the Iranian government.
The transporters from major cities in Iran have declared a strike, since the past three weeks. The transporters have declared the strike accusing that the Rouhani government is not paying attention to their demands and this has affected more than 320 Iranian cities, claimed an Arabic daily.
The Iranian government media have avoided reporting about the strike. Therefore, claims are being made that the dissent among the transporters and the traders about the government is rising. These transporters had appealed to the Iranian court, but the courts have dismissed their appeal under the pretext that the Iranian special courts are only for economic offenses.
The Iranian government had issued an order to act against those supporting the transporters' strike and protesting against the government. A strong military outfit in Iran also had threatened to take a harsh action against the protestors. Therefore, it was being predicted that the transporters' strike would fail. But according to the reports in the Arabic and some western media, the traders in Iran have come out in support of the transporters' strike.
The traders in Shiraz, Karaz, Ardabal, Kazvin, Isfahan, Sanandaz, and Kermanshah cities and also in the capital Tehran had kept their shops closed. The photographs of the closed shops were posted on the social media. The traders declared that these protests were against the unemployment, poverty, inflation and decline of the Iranian currency in the international market.
The value of the Irani Rial has gone down to 42,000 Rials to one US dollar. The people and traders in Iran are criticising the Rouhani government for not taking any steps despite this slide. The analysts have claimed that if the situation continues, anti-government agitations will flare up in Iran.