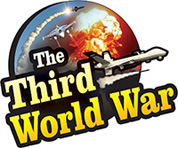 Tehran/Baghdad/Washington: Iranian supremo Ayatollah Khamenei said that the Iranian missile attacks on Iraqi bases were only a slap on the face of the United States. The Iranian supremo also warned that it is vital to eliminate the US presence from the Middle East. Iran launched 15 missiles on the Iraqi military bases, housing the US and allied soldiers and it claimed that 80 soldiers were killed in the attacks. But the United States and NATO member countries have rejected the Iranian claims regarding human casualties.
Khamenei warned, "Don't think that this attack on Tuesday is enough. It is most important to finish the corrupt US existence from the Middle East. Iran is prepared to face the countries bullying at the international level." At the same time, Khamenei clarified that there is no possibility of any talks, regarding the Iran nuclear program with the United States.
Last week, the United States assassinated General Qassem Soleimani in a drone attack. Infuriated by this killing, Iran had warned the United States of a retaliation. Threats were also issued that the US military bases in the Middle East are on Iranian target. Iran realised the threat by attacking the US military bases in Iraq, on Tuesday in the evening.
Iran fired 15 missiles on the Iraqi military bases housing soldiers from the US and allied forces. These include the Irbil and Al-Asad bases. Iranian Foreign Minister Jawad Zarif confirmed the attacks and said that these attacks were carried out in self-defence based on article 51 of the United Nations charter.
US President Donald Trump also took cognisance of the attacks on the Iraqi bases. President Trump indicated retaliation against the attacks saying, "All is fine. Iran fired missiles at two military bases in Iraq. The losses caused in the attack are being estimated. As of now, the situation seems to be under control. The United States has the mightiest and best-equipped military." Trump also said that soon he would reveal all the information regarding the attacks. Al-Asad is considered to be the second most important US military bases in Iraq. US President Donald Trump visited the base in 2018 whereas, US Vice President Mike Pence visited the base in 2019.
US Delta Force commando unit is deployed at the Irbil base and this was the very unit that took action against IS chief Al Baghdadi. All the countries that have their soldiers deployed at these bases, along with the United States, have claimed their soldiers to be safe and have indicated that some of these soldiers will be shifted to other bases.
Meanwhile, Iran has threatened that if the United States attempts retaliation against the attacks, Iran will launch attacks on Israel and Dubai.