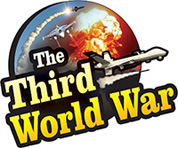 London: 'The Iranian government is counting its last days. If Iran attacks Tel Aviv, Israel will attack Tehran and destroy all the Iranian military bases in Syria posing a threat to Israeli security. Israel is willing to pay any price for this,' warned Israeli Defence Minister Avigdor Lieberman.
Last week, 7 Iranian soldiers were killed in the Israeli attack on the T-4 Iranian military base in Syria. Thereafter, Iran has subsequently issued threats to Israel. The Iranian leaders and military officials have threatened to erase Tel Aviv, the economic capital of Israel, if Israel does not stop attacking the Iranian locations in Syria.
Israel has started giving a fitting reply to the Iranian threats and Israeli Defence Minister Avigdor Lieberman has threatened to attack not only Syria but also Iran directly. Lieberman sternly said that Tehran is on Israel's target while speaking to a Saudi Arabian daily published from London.
'Israel does not want war with anyone. But if Iran is going to attack Israel from Syria, the Iranian government should remember that its days are numbered,' was the stern warning issued by Defence Minister Lieberman.
The Israeli Defence Minister announced that Israel will not tolerate the Iranian military deployment in Syria and will destroy the Iranian military bases in Syria at any cost.
Israel had accused that Iranian military activities in Syria are a threat to Israel and Iran is preparing to attack Israel under the cover of the Syrian conflict. Israel had also appealed to Russia to stop the Iranian movements in Syria and withdraw the Iranian military from Syria. However, Russia had refuted the Israeli accusations and had supported the Iranian military deployment. Even after this Israel is firm on attacking the Iranian bases in Syria.
Meanwhile, a Saudi Arabian leader had appealed to Israel to use its air space to attack the Iranian nuclear facilities, a few weeks ago.