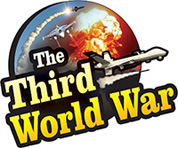 Jerusalem: Israeli Defence Minister Avigdor Lieberman is reaching Russia to discuss the Iranian military movements in Syria. As per the information received, the Israeli Defence Minister will meet the Russian Defence Minister Sergei Shoygu during his visit, to discuss the Iran issue. The importance of this visit by the Israeli Prime Minister has increased after the Russian announcement asking for withdrawal of all foreign militaries near the Israeli border.
Before leaving for Russia, Israeli Defence Minister clarified the Israeli position on the Iranian military deployment in Syria. That the Iranian army should not be present anywhere in Syria, is not only the Israeli position but that of all the countries in the Gulf region as well as countries outside the region. Lieberman clarified this will be discussed with the Russian Defence Minister during his visit to Russia.
Meanwhile, there are about 10,000 Iranian soldiers deployed in Syria, which include soldiers from the Revolutionary Guards and the Quds force. Other than this, there are about 40,000 soldiers of Hezbollah and smaller organisation from Iraq and Afghanistan fighting under the Iranian leadership.