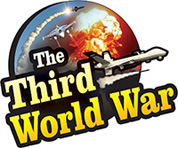 Baghdad: Kataeb Hezbollah, an Iran-backed terrorist outfit in Iraq that has been creating political influence in the country has warned Iraq President, Barham Salih of war. The militia also warned that appointing Mustafa al-Kazimi, the intel-chief of Iraq, as country's Prime Minister would mean war on the people of Iraq. They also accused Kazimi of being involved in the attack that caused the assassination of General Qasem Soleimani.
Last week, Tawfik Mohammed Allawi, elected as the Prime Minister by the Iraq council of representatives, resigned from his designation. Allawi resigned as he was unable to form a new government within the timeline given by President Salih. The Iraqi citizens have warmly welcomed the resignation of Allawi, who has been a supporter of Hezbollah in Lebanon and Iran-allied Kataeb Hezbollah.
Whereas, Iran-backed Iraqi leaders, groups and armed outfits have expressed disfavour against this decision and has accused Salih of it. Besides, Abu Ali Al-Askari, the spokesperson of Iran-backed militia, Kataeb Hezbollah accused President Salih of preparing to appoint Iraqi National Intelligence Service (IIS) chief, Mustafa al-Kazimi as the Prime Minister. Askari further said that Kazimi is a traitor to Iran as well as Iraq. Hence, his leadership will not be tolerated, threatened Askari.
'Two months ago, Mustafa al-Kazimi had helped the US in an attack carried out on General Qassem Soleimani and Al-Muhandis. We don't see [Kazimi's] nomination without announcing war on the Iraqi people, which will burn what remains of peace in Iraq,' warned Askari. However, Iraq's intelligence agency, IIS has dismissed these allegations. Kazimi nor IIS has any link with the attack carried out on General Qassem Soleimani and Al-Muhandis by the US.
Furthermore, the IIS warned and described the militia as 'an explicit threat to civil peace' and threatened to 'prosecute all who use freedom of opinion to promote false accusations that harm Iraq and the organisation's reputation.' However, Iraq President, Barham Salih has not commented on II S' criticism. But, there is a huge divide in Iraq over Iran supporters and detractors. The US analysts claim that the people supporting Iran are more in Iraq, and this could be a threat to Iraq's internal security.