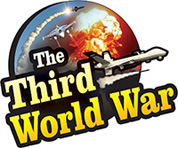 Moscow/Caracas: Against the background of the aggressive sanctions imposed by the United States on Venezuela and purported action, it seems that Russian warships will soon be reaching Venezuela. Last week, Russia and Venezuela signed a defence agreement that would allow Russian warships to be openly deployed in the Venezuelan ports. A strong reaction over the agreement between Russia and Venezuela is expected from the United States, claimed sources
A few days ago, US President Donald Trump had announced complete blockade of Venezuela. Even earlier the United States had imposed harsh sanctions on Venezuela. At the same time, colleagues of President Trump indicate military action in Venezuela. Against this background, the Venezuelan defence minister Vladimir Padrino visited Russia.
During his visit, he met Russian Defence Minister Sergei Shoigu and held discussions. Expressing gratitude towards Russia for all the support and cooperation extended in the past, he proposed strengthening of the military and defence ties, between the two countries. At the same time, the agreement for the deployment of Russian warships in Venezuela was signed. It is revealed that Russia has already deployed military units, advisors and fighter jets in Venezuela. Claims of Russia and China making moves to set up their military bases in Venezuela were also published. But Russia had refuted these claims.
Now Russia has obtained permission to deploy its warships in the Venezuelan ports, through this official agreement. As these warships will be deployed in a zone close to the United States, a severe reaction from the United States is expected.