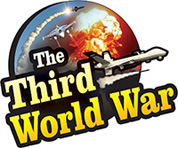 Moscow/Beijing: Russia alleged that the United States had landed Special Force and weaponry, to overthrow the Nicholas Maduro government, in Venezuela, under the pretext of the humanitarian aid. At the same time, Russia blamed the United States of inciting the Venezuelan people against the Maduro government whereas China warned the United States of not interfering in Venezuela, claiming the Maduro government is running the country very efficiently.
Venezuela and Russia have been showering criticism after US Secretary of State Mike Pompeo issued a warning to Venezuela. Venezuelan Foreign Minister Jorge Arreaza claimed that the United States is trying to create anarchy in Venezuela under the disguise of humanitarian aid. Arreaza claimed that the United States would themselves be setting these trucks on fire and blame the Maduro government for it.
Maria Zakharova, the spokesperson of the Russian foreign ministry, supporting the Venezuelan allegations, claimed that the Special Forces of the United States has already landed in Columbia and Brazil. A new conflict can be sparked in Venezuela over humanitarian aid. Zakharova said that in such a situation, the United States military would invade Venezuela and take part in the conflict.
Chinese foreign ministry spokesman Geng Shuang said that the Maduro government is peacefully handling the situation in Venezuela. Shuang alleged that in this scenario if the United States interfered in Venezuela, a conflict would spark. Meanwhile, Venezuelan leader Guaido, who is on a visit to Columbia, will soon be meeting the US Vice President, Mike Pence during a conference in Lima.