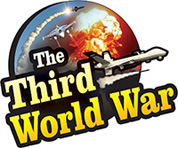 Moscow: China had developed a payment gateway named China International Payment System (CIPS), to challenges the current international payment gateway SWIFT, under the control of the western countries. The Russian banks have begun participating in the CIPS and Russia's cooperation with the CIPS is increasing. Furthermore, the Information was made public by the Russian central bank itself.
Currently, SWIFT is the system that is used for international transactions. The United States and European countries dominate the system. However, due to the US sanctions and other proceedings, China and Russia have begun efforts to create an alternative to the payment system. Also, the efforts gained momentum after the formation of the BRICS.
The Chinese CIPS was activated in 2015 while Russia's SPFS at the end of 2017. Nevertheless, both the systems have not received requisite recognition at the international level. The Chinese system is more extensive globally as compared to the Russian system due to its early implementation. Many Russian companies have participated in the Chinese CIPS and Russia has expressed confidence that the Chinese companies would reciprocate by joining the Russian SPFS.
Meanwhile, both India and China have succeeded in developing an independent, smartphone-centric payment system. After the two member countries attained success on the front, Russia has proposed a separate payment system for BRICS and has initiated efforts to create the system in cooperation with India and China.