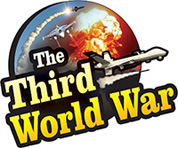 United Nations: India welcomed the UN resolution suggesting that all the member nations should take stringent action against those providing financial assistance to the terrorists. However, the effect of the judgment would lie in its implementation, India stated as they adopted a formidable stance in its execution. "Countries that side with and support terrorists keep offering explanations for it as also for their inaction against the terrorists. Such countries need to be subjected to stringent action," strongly demanded India. India directed its criticism at Pakistan without a direct mention, but it appears to have immensely displeased the state.
UN has notified its member nations of the resolution, which received unanimous approval to act against countries offering financial assistance to terrorists. Even if no one has refuted the decision, its effect should be seen from its execution, the Indian Ambassador to the UN, Syed Akbaruddin has warned. While speaking on the matter at the UN, Ambassador Akbaruddin presented India's stance candidly. Furthermore, Akbaruddin welcomed the strategy the 'Financial Action Task Force's (FATF) finalised against the terror financiers. "Currently, the FATF has placed Pakistan in the 'Grey list.' However, they will be blacklisted if no action is taken on the entities providing terror financing," FATF threatened. Considering the circumstances, Indian ambassadors appreciating the steps taken by the FATF seems significant.
Similarly, a few nations support terrorism and give excuses for it as well as for their inaction against the terrorists. Such nations that sponsor terrorism pose a threat to rest of the countries," without direct mention Akbaruddin targeted Pakistan. The criticism severely displeased Pakistan as the Pakistan Ambassador to the UN, Maleeha Lodhi said, "They expected the FATF not be used as a political weapon". She also presented the issue concerning Kashmir. However, her claims did not receive any response.
After the Pulwama attack, India appears to have achieved substantial diplomatic victory in motivating all countries except China to take firm action against terrorism. It even caused an enormous country such as China to be cornered and had to face much censure and condemnation from the rest of the world for attempting to save terrorist Masood Azhar. Additionally, the US, France and the UK have not just challenged Pakistan but also China for safeguarding Azhar. Thus, China had to release a statement claiming that it is not aiding terrorists. Under such circumstances, the Indian Ambassadors seems to have targeted China along with Pakistan without a direct mention at the UN while criticising nations supporting terrorism.