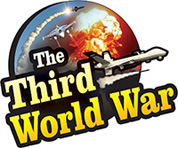 Washington: "Migrants from the countries like Guatemala, El Salvador and Honduras are infiltrating into the United States. Mexico can easily take steps to stop them. However, this country is not doing anything in the matter. Therefore, we may close the US-Mexico border completely soon," US President Donald Trump threatened. Mexico has reacted sharply to the threat issued by Trump and the foreign minister warned that Mexico does not work on threats.
President Trump has consistently prioritised the Migrant influx issue and has adopted an aggressive stand in the matter. During his campaign leading to his election as President, he had harped on the migrant influx from Mexico and had promised to build a Wall on the Mexico border. Over the last year, Trump adopted an extreme position in the matter, and a few days ago the defence department announced funding of USD 1 billion for the building of the wall.
Earlier last year, Trump had taken firm steps against the immigrant influx coming from the central American countries. At that time, the President had deployed 10,000 soldiers on the Mexico border. Trump had used Border Guards, more than 2,000 National Guards, helicopters, drones, cargo aircraft and Razor wires, along with these soldiers, to stop the illegal immigrant influx. This year, in the month of February, a similar immigrant influx crisis, was seen to be developing. But Trump had adopted an aggressive stance warning to clamp emergency, to prevent the flow.
Following that, the United States signed an important security agreement with three countries, in a meeting held in Honduras. According to the agreement, the border security will be tightened, and all the three central American countries will take joint action, along with the United States, against the immigrants. The agreement also indicated new measures to curb the activities of the criminal gangs operating in this region.
Trump targeted Mexico against the background of this agreement and alleged that this country is not cooperating in any respect. The US President has indicated stoppage of, even the legal transport and trade with Mexico, with the closure of the border. He also claimed that given the losses incurred by the United States, in the trade with Mexico and the economic strain created by the immigrants, closure of the border will prove beneficial for the United States.
Mexico has reacted very aggressively to the Trump claims and has said that Mexico will not bow in front of the US threats.