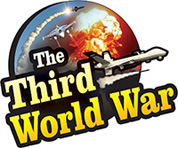 Damascus: 83 people have been reportedly killed in the conflict ongoing over the last 24 hours between the Syrian regime loyalists and militants in the northwestern province of Idlib in Syria. Syrian forces are also accused of attacking the civilian buildings and hospitals in this area. Meanwhile, the United States has already appealed Syria to stop all the attacks in the Idlib region.
It is said that the Syrian military is targeting even the civilian settlements in a bid to acquire the Idlib province. This complaint was made by the Syrian human rights organisations and medical officers while talking to the media. Against this background, the United States had suggested to the Syrian military to stop all attacks on Idlib. However, the Syrian government has continued its attacks on Idlib, without paying any heed to the US suggestion.
As per the Syrian human rights organisation gave the information, 44 soldiers of the Syrian military affiliate groups and 39 terrorists were killed, in the last 24 hours, in the Idlib conflict. Militants from the Al Qaeda affiliate organisation, Hayat Tahrir Al-Sham, were there among the dead. Besides this, the Syrian military has been trying to gain control of the region in possession of the Kurdish rebels, in the Idlib region.
This conflict in Idlib is directly affecting the medical supplies. Thirty-two hospitals and medical facilities have been destroyed in the attacks by the Syrian military. Therefore, the medical agencies have been facing hardship attending to the injured. At the same time, the Syrian army is targeting the civilian buildings leaving hundreds of people homeless. The international organisations have complained that more than three hundred thousand people have been displaced from Idlib, in the last five weeks.
The conflict of the Syrian military is not limited only to Idlib. The fire of the conflict has spread to the neighbouring Latakia, Aleppo and Hama provinces too. While the battle was going on in Idlib, the terrorists and the US-sponsored rebels, attacked the Syrian military in the Hama province. Details of loss of lives in these attacks have not been received. But the human rights organisations are claiming that more than 300 civilians have been killed in the conflicts, since the month of April.
Meanwhile, the international organisations have warned that the situation in Idlib in grim and if the conflict is not stopped at the earliest, it could spell disaster.