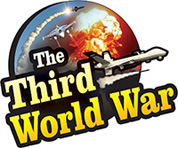 Haifa: 'This military exercise is for Israel's security and if need be, the US soldiers will not hesitate to sacrifice their lives for Israel.' said an senior officer of the US military's European Command (USEUCOM). An US officer made this announcement as the 'Juniper Cobra' military exercises are being conducted between the US and the Israeli armies, keeping in view the rising tensions in the Middle East. These joint military exercises between the US and Israel armies are claimed to be in preparation for facing the conflict on three fronts namely Palestine, Syria and Hezbollah.
4500 soldiers, two warships and 25 fighter jets from both the sides are participating in the 'Juniper Cobra' military exercises. US amphibious warship 'USS Iwo Jima' is in the Israeli marine region and warship 'USS Mount Whitney' is deployed in Haifa port in Israel. Also, the US missile defence systems – Patriot, Aegis, THAAD and 'TPY-2' are installed at the Hatzor base in the Ashdod city in Israel. The Israeli Iron dome, Arrow and 'David's Sling' missile defence systems will also be fired in the exercises. The 'David's Sling' equipment that was installed last year, will be used for the first time due to the exercises.
Brigadier General Zvika Haimovich, the Israeli officer in-charge of the military exercises said that the objective of these exercises is to study the methods to counter the medium to short range missile attacks on the northern and southern border of Israel. Brigadier General Haimovich claimed that the Israeli army and air force will benefit from this experience, in future warfare. The officer further added that 'Israel has the capability to face the enemies but the US army further augments the strength of the Israeli army. Haimovich is the head of the Israeli Air Defense Command and will be leading the military exercises.
The officer leading the US in the military exercises, Lieutenant General Richard Clarke has underlined the importance of US-Israel military cooperation. As per the agreement between the two countries, US army will be deployed in Israel for its security. The US soldiers deployed in Israel, will be responsible for this after the exercises. Lieutenant General Clarke said that the US soldiers will not hesitate to sacrifice their lives for Israel in case of a war.
The military exercises started on last Thursday and will continue till 15th of March. Haimovich informed that the US soldiers will remain deployed in Israel even after the exercises, till the end of March. Haimovich avoided mentioning Iran, Hezbollah and Hamas when he said that the military exercises were against the impending threats for Israel. But Haimovich made a suggestive statement that this military exercise was against the 'State and Non-State Actors'. The Israeli media has claimed that these State and Non-State Actors are in fact Syria, Hezbollah and Hamas.