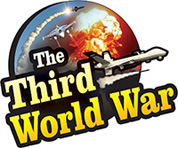 Damascus: "If the United States attacked Iran, Syria would be with Iran in the war," Syrian President Bashar al-Assad announced. Meanwhile, Hamas from Gaza Strip, also announced that their cooperation with Iran was at its peak. Earlier, Hezbollah from Lebanon has already announced that they will firmly stand behind Iran and have threatened the United States and Israel, of dire consequences.
The representatives of Iranian supremo Ayatollah Khamenei and senior Iranian parliamentarians recently visited Syria. Khamenei's representative, Hossein Amir-Abdollahian, met Syrian President Assad. During this meeting, the Syrian President announced that Syria would firmly stand behind Iran, in a war against the United States.
The Syrian media informed that Amir-Abdollahian discussed the Iranian nuclear program, with the Syrian President during the meeting. A meeting was also held between the two leaders to discuss the military cooperation between Iran and Syria. The soldiers of the Iranian Revolutionary Guards are deployed in Syria. Iran claims that this deployment, in Syria, is for the counter-terrorism campaign.
However, it is becoming clear that the Iranian deployment will not remain limited only for this. It is claimed that Iran has started moves to establish its base, even near the Tartous port, in western Syria. The Russian media had claimed, a few weeks ago, that Iran was pressurising Syria, to further this cooperation.
On the one hand, the news of Israeli attacks on Iranian bases in Syria is being published consistently. Israel has warned that under no circumstances, Israel will allow Syria to become an Iranian base. The United States and Saudi Arabia also have started expressing concerns over the Iranian military deployment in Syria. The increasing Iranian military influence in Syria is also becoming a cause for worry, for Russia. The dispute between Russia and Iran, over this issue, has been revealed to the world.
The Iranian side seems to strengthen further, as the Syrian President asserted that Syria would stand firmly behind Iran, its closest ally, in case of a war with the United States.