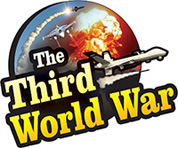 Washington: The rise in Chinese bullying in the South China Sea region is a stark reminder of colonialism. If the bullying continues, the Southeast Asian countries will come under a severe threat, international analyst Gregory Poling warned. Poling presented instances of the increasing aggressiveness, of the Chinese warships in the South China Sea to substantiate his claims.
In an interview with a news agency, Poling said that 'Building of artificial islands in the South China Sea, excessive fishing, explorations and other provocative actions are proving to be a threat to the security of the region. China has already built artificial islands and militarised them as well. Now, China has even initiated dangerous movements in the fishing and exploration sectors,' Poling criticised.
A total of 12% of the whole world's fishing is carried out in the South China Sea region, alone. Therefore, there are a large number of fishing boats, from the Southeast Asian countries, in the area. Nevertheless, Poling pointed out that China has increased the invasion of the region as well with its fishing boats. China has announced special incentives for its fishing boats, venturing into the Spratly and Paracel group of Islands regions. Thus, the Chinese fishing boats enter the zone and supersede the fishing boats from Vietnam and other Southeast Asian countries, underscored Poling.
Therefore, China is attempting to tighten its military as well as economic grip, over the region. Poling warned that China was trying to establish its rule over the South China Sea region like a colonist and is, therefore, a significant threat to the Southeast Asian countries. The analysts and researchers around the world are taking serious cognisance of the Chinese activities in the region. They are consistently warning China over the activities and China will resultantly have to suffer dangerous aftermath of it, say analysts.