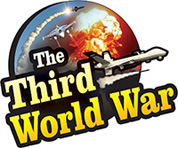 London: The changing geopolitical scenario in the world and the indications by the US Federal Reserve to increase the interest rates, will cause the Gold rates to spurt by the end of this year, crossing the level of $ 2,000 per ounce (28.35 grams). The Gold prices recorded in the market trades on Monday, were in the range of $ 1,404 per ounce. The warning issued by Roche becomes noteworthy against this background.
Last month, riding on the developments in the Persian Gulf, the Gold rates jumped to the USD 1,400 per ounce level. This is the first time that the Gold rates have been ruling at such a high level, in the last six years. Before this spike, few analysts had claimed the Gold rates will have crossed the USD 1,400 mark by the end of 2019. But in the first half of the year itself, Gold has jumped to more than $ 1,400 per ounce, creating a stir in the international market and investor groups.
The investors and analysts in this sector are enthused by the spurt in the Gold rates. Against this background, David Roche, chief of the company 'Independent Strategy', from London, attracted attention, making a new prediction regarding the Gold rates. Highlighting the rise in Gold rates, since the beginning of the year, Roche warned that the Gold rates will cross the $ 2,000 per ounce mark, by the year-end.
"Along with the geopolitical equations, the long-term effects of the trade war, fuelled by the United States, will be a very important factor in this," said Roche. Further, the British analyst pointed out that there are negative sentiments in the bonds and stock markets, because of the trade war leading the economies in the shadows of recession. At the same time, Roche claimed that the US Federal Reserve has been giving different indications regarding the change in interest rates which are positive for the rise in Gold rates.