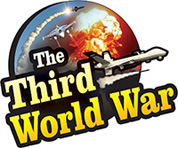 London/New York: Against the background of increasing uncertainty and growing tension in the Middle East, the Gold rates jumped, on Friday, above $1,350. The transactions on Friday saw a record price between $1,351 to $1,362 per ounce. This is the first time the Gold rates have recorded this level since April 2018. The rise in the Gold prices at a time, when the US dollar and the US economy are showing positive growth, has become significant.
The Gold rates are seen rising consistently since the beginning of 2019. Even after US President, Donald Trump declared the trade war against China; the US economy seems to be hugely benefiting. The position of the US dollar also appears to be firming up, at the international level. At the same time, the international trade seems to have been severely hit, by the taxes imposed by the US President, on the China and Europe and other countries.
The economists have been warning that the global economy will once again slide into a recession if the trade war, started by Trump prolongs. Most of the financial institutions, including the World Bank, the International Monetary Fund have started issuing clear warnings regarding this. This has caused the investors as well as the countries to shift their focus to Gold, and a significant rise in the Gold demand has been observed.
Along with Russia and China, the central banks of Kazakhstan, Poland, Hungary, the Philippines and even India have started purchasing Gold on a large scale. In the last year, the central banks of the countries, in the world, purchased a whopping 650 tonnes of Gold. Economists have claimed that in the coming two years this quantity may increase to a thousand tonnes.
There is a consistent addition to the world tensions because of Brexit, Iran Nuclear Deal and attacks on oil tankers in the Middle East. Such factors drive the Gold rates, and the Gold rates have increased by 5% in just two weeks. The Gold prices, which were at $1,348 per ounce, have indicated a rapid rise crossing the mark of $1,350.
The analysts said that the attacks on the oil tankers became the incidental factor for the jump in the Gold rates on Friday. But the economic uncertainty is a factor having more substantial effects, and therefore the spate of rising Gold prices will continue till the end of this year.
Only two months ago, a prediction was made that the Gold rates will bounce above $1,400 per ounce (1 ounce = 28.5 grams), riding on the uncertainty at the economic level and the continued purchase by the central banks of various countries.