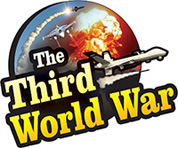 Washington: The rise in demand of gold from India as well as China and the world's central banks' gold buying spree would lead gold price to climb to a record level high $1, 425 per ounce over one year, predict senior officials of Goldman Sachs. The Gold rates are consistently on the rise over the last few days, climbing the highest $1,322 per ounce on Wednesday. It is the highest in the previous eight months.
The US Central bank, the Federal Reserve, had indicated a cautious future increase, after retaining the interest rates at the same level, following a two-day meeting. Against this background, the Gold rates climbed 0.52% to a high of $ 1,322 per ounce. Last year, in May, Gold had touched a record high of $1,323 per ounce.
The Gold prices have been gaining a substantial boost over the last few weeks with the price crossing the mark of $1300 an ounce at the beginning of this week. Later, the bullion has been witnessing an upward trend from the past three days. As per sources, the first month in the New Year has seen a rise of nearly 2.8% in the Gold rates.
Against this background, Jeff Currie a senior official from a leading financial institution, Goldman Sachs, has predicted the year 2019 will witness a record rise in the Gold rates. The rising demand for Gold and the surge in buying by the Central banks will prove as the major contributing factors pushing the rates to an all-time historical high of $1,425 per ounce, he added. One of the Goldman Sachs reports speculated the Gold prices to scale as high as $1,450 per ounce.
A prominent gold market analyst, Jim Cramer had advised to include gold in the investment portfolio, claiming the Gold rates to reach up to $1,500 per ounce.