Rome: European Analysts have forecasted that the gold rates would surge to about 1,350 dollars by the end of the year due to geopolitical tensions and inflation. Analysts have drawn attention to the fact that the gold prices have risen by a staggering 12 percent within a period of four months from the start of the year. Two days ago, the gold rate per ounce (28.34 gram) was hiked to 1,283 dollars.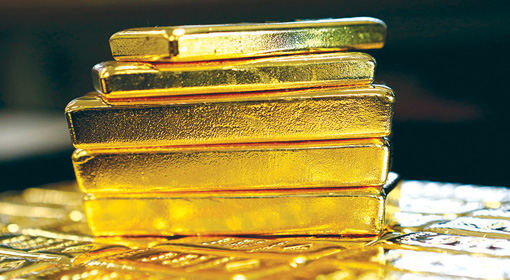 The US airstrikes on Syria and Afghanistan as well as North Korea's nuclear ambitions have caused geopolitical tensions which is leading to the hike in the gold prices. Due to inflation and changes in other factors, the gold rates this year have shot up by 12 percent. By year-end, the gold rates would experience major rise and fall and would likely bounce back at the end of the fourth quarter, reaching a high of 1,350 dollars per ounce, forecasted Daniela Corsini.
Corsini works as an analyst in Italy's 'Intesa Sanpaolo' bank and is recognised as a leading analyst for gold market forecasting. Hence, her claim has drawn attention to itself. In her claim, Corsini mentioned regarding the US Federal Reserve's decision and that its impact would cause major changes in the gold rates.
Corsini predicted that India and China would play an important role in the international gold markets and India's demand for gold would keep increasing. She also claimed that due to the upcoming elections in prominent European countries like France, Germany and Britain that would take place one after another, an impetus would be provided for the demand for gold.