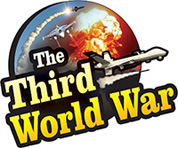 London/Moscow: Many groups, including the 'World Gold Council' had reported an increase in the Gold purchase, by the central banks of the leading economies of the world, over the last few years. Analysts and economists have claimed that the trend in the Gold purchase will continue because of the increasing tensions at the international level, currency wars, trade war and the efforts to reduce the exposure in US dollar.
Senior analyst, Lukman Otunuga said that the inclination towards the safe and secure investment in Gold would keep on increasing because of the trade war and the concerns over the growth in the global economy. Otunuga is working as a researcher and analyst in the leading foreign exchange company FXTM. While confirming that the investment in Gold will be at the top in the near future, he also mentioned the uncertainty over the Brexit issue and other geopolitical tensions.
A fresh report by ANZ, a leading banking group in the Indo-Pacific region, pointed to the increasing God purchase by the central banks. ANZ analysts Daniel Hynes and Soni Kumari predicted that the stress of the central banks would be on Gold purchase saying 'There is tremendous uncertainty about the currencies of the rising economies. Therefore, it is apparent that countries like Russia, China and Turkey will keep increasing their investments in Gold.'
ANZ, in its report, has projected purchase of 650 tonnes of Gold, by the leading central banks of the world, in the remaining part of the year. There is a special mention of China while making the projections. ANZ claimed 'Peoples Bank of China', the Chinese central bank, currently has a Gold stock of 1,936 tonnes. Still, the share of Gold in the foreign reserves stands only at 3%. Therefore, this country has a vast scope to increase its Gold reserves.' The ANZ analysts pointed out that the Russian central bank is also an institution, consistently investing in Gold.
The report by the Indian Reserve Bank also makes a special mention of the Gold, being purchased by the central banks around the world. The Reserve Bank has said 'After the economic recession in the last decade, the rising and developing economies have started increasing their reserves. At the same time, policy changes have been made, to decrease the dependence on the US dollar. The countries facing economic sanctions have increased their exposure in Gold, as an alternative. Therefore, the Gold reserves with the central banks have increased,in the last few years.'
The Reserve Bank report states that there was an increase in the foreign reserves, in June and Gold was purchased, as one of the alternatives. As per the World Gold Council report, the central banks around the world have purchased a whopping 374 tonnes of Gold, in the first six months of 2019. Russia purchased 96 tonnes of Gold, and the five leading countries include China, Turkey, Kazakhstan along with India.