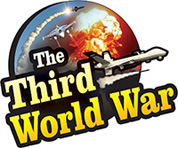 Berlin: German Chancellor Merkel's party got hit by the wave of displeasure in the elections held in the Hesse Province of Germany on Sunday. There was a reduction of more than 11% in the votes received by Merkel's Christian Democratic Party (CDU), and it has also lost the majority. Chancellor Merkel hinted of resigning because of the loss of public support in the third successive regional election. The results of the elections held in the Hesse province have been declared, and the Chancellor Merkel's CDU had to be satisfied with only 27 % vote share. Although the Greens Party, a coalition partner of CDU, increased its vote share, it was clear that the CDU-Greens combine had lost the majority. The front apparently will have to take help from a third party to form a government.
The Front led by Merkel suffered a significant slide in the parliamentary elections last year. The front received a mere 32% vote share which is considered to be the lowest over the last 15 years. This decline was a result of the immigrant Policy adopted and the freedom given for the immigrant influx by Germany. Despite receiving these jolts in the parliament, Merkel had refused to change her policies.
The results were seen in the subsequent regional elections. The discontent severely hit CDU and its allies in the German electorate. The Hesse election results is an explicit endorsement of the discontent in the German people about Chancellor Merkel, Her Party and her policies. While the ruling party and its allies are receiving jolts, the support received by the rightist and anti-immigrant Alternative for Germany Party is very indicative.
Chancellor Merkel has decided to resign from the leadership of the party, given the poor performance of her government and the party. Angela Merkel has been the leader of CDU for the last 20 years and has been the Chancellor of Germany for 16 years continuously. The indications given by Chancellor Merkel to Step down given the successive election defeats and tones of resentment against her leadership are considered significant. It is believed that her resignation will be the beginning of major changes not only in Germany but entire Europe.