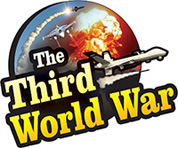 Berlin: Considering increased public pressure, the German agencies have launched a campaign against the Arab criminal gangs. As per sources, the action was started in North Rhine-Westphalia province of Germany and simultaneous raids were conducted in six cities. As the political leadership had turned a blind eye towards it, the security agencies also had ignored these activities. But it is apparent that the government had to take cognisance of these activities due to the severe discontent in the German public.
The action was started simultaneously in Dortmund, Essen, Duesenberg, Borkum, Recklinghausen and Gelsenkirchen towns of North Rhine-Westphalia province in northwest Germany. The officials connected with the raids informed that raids were conducted on the dens of the Arab Gangs and the commercial establishments used by them.
1,300 police personnel were a part of the action which started on Saturday and other than these, officials from Customs, Fire Department and Tax Department, also were a part of the action. Some people have also been detained from these cities, including Essen. But the report has not been confirmed. The information about the action has been posted on the social media with the hashtag #ZeroTolerance.
The immigrant families from various Gulf countries have collected people from their countries to form the gangs. There are nearly 20 such gangs, and there are almost 500 members of each of the gangs, taking the total number of criminals to almost 10,000. These gangs are found to be involved in most of the violent crimes in the capital and also in activities like drug trafficking, dacoities and illegal smuggling.
These gangs provide refuge to a large number of illegal immigrants entering Germany, which even include some suspected terrorists. Last year the German police had alleged that these gangs are trying to infiltrate the country's security agencies.
Till date, German Chancellor Angela Merkel had taken a stand to not to displease the immigrants in the country. But the discontent is consistently rising in the German public about the immigrant intrusion, terror attacks and rising crime rate. This discontent has hit Chancellor Merkel, and the ruling government and the influence of the rightist and nationalist groups are on the rise. It has prompted Merkel to take different measures to reduce the discontent in the German people, and this action against the Arab Criminal gangs seems to be a part of the same measures.