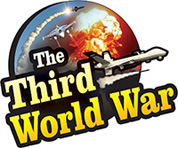 Brussels: In order the contain the encroachment of Iran, the British plan to deploy joint European navy in the Persian Gulf, has received support from France, Italy and Denmark whereas, Germany, Spain and Netherlands are in discussions with the United Kingdom on this subject. But Iran has warned that the security of the Persian Gulf is Iran's responsibility and it has control over the entire region. Iran has also boasted that even the United States cannot challenge the Iranian domination.
The United Kingdom has started strong movements for the release of the British Tanker Stena Impero seized by Iran. Referring to this as an act of piracy, the United Kingdom had said that it would retaliate against this Iranian piracy and had appealed to the European countries to participate in the campaign. The British appeal is receiving a positive response from the European countries.
The navies and air force of France, Italy and Denmark, along with the United Kingdom, is prepared for joint action in the Persian Gulf. The United Kingdom has a naval base in Oman, and a second British warship is reaching the Persian Gulf in the next few hours. French fighter jets are stationed in the United Arab Emirates. Moreover, it is reported that Germany, the Netherlands and Spain also have agreed to the British plan. Saudi Arabia also has emphasised the necessity for international action against Iranian piracy.
Iranian Revolutionary Guards (IRGC) warned that Iran is capable of ensuring the security of the Persian Gulf and navy of no other country is needed in here. Rear-Admiral Alireza Tangsiri, commander of the IRGC, claimed 'The United States, Portuguese and the British have attacked this region in the past to set up bases here, but henceforth it is not possible. Now this region in under complete Iranian domination and no other country can challenge Iranian domination.'

The US drones will be disintegrated, a threat by Iranian President
Tehran: Iranian President Hassan Rouhani threatened that if any US drone violated the Iranian airspace, it would be disintegrated.
General Kenneth McKenzie, commander of central Command, claimed to have shot down one more Iranian drone. McKenzie informed that the US warship, USS Boxer, deployed in the Persian Gulf achieved this feat. Iran has dismissed the claim made by the United States.
Last month US warship USS Boxer had shot down an Iranian drone. As per the information revealed by Centcom, the ship had used Electromagnetic Lasers for the purpose.