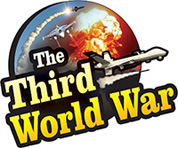 Bamako/Paris: Terror attacks are being consistently carried out in the West African region, known as the Sahel region. More than 150 soldiers have been killed in these attacks, delivering a significant jolt to the counter-terrorism campaign. Against this background, France has decided to eliminate terrorism from the Sahel region and has also taken the initiative for a joint military operation. Only last week, the French Defence Minister appealed to the countries from the Sahel region to cooperate with France in this campaign.
As per the information given by the military sources, 600 French soldiers are participating in 'Operation Bourgou V'. Along with militaries of Mali and Burkina Faso, nearly 800 soldiers from the G5 Sahel force also will be joining in the operation. The operation is being carried out in the border regions of Mali and Burkina Faso as the security systems there are in a state of disarray. As per sources, the terrorists prefer this region because of the abundance of forests, desserts and quicksand found here.
The extremist groups in Mali had attempted a rebellion in 2012. Since the rebellion failed, the terrorist groups have apparently taken advantage of the instability created. In the last few years, terrorist organisations like Al Qaeda, Ansarul Islam and IS have increased their influence in the region. The successive attacks in Mali, Niger and Burkina Faso, during this year indicate that the strength of these organisations has increased substantially.
From the month of September, the intensity of these attacks has increased manifold. The military bases are the main targets of the attacks, rocking the actions and campaigns undertaken by the countries in the Sahel region. Moreover, the consistent terror attacks exposed the lack of training, weapons and information with the militaries of the Sahel region.
Therefore, France has once again undertaken a campaign to dismantle the terror network in the Sahel region. It is likely that the United States will also support the French initiative along with the countries from the Sahel region. At the beginning of this month, the United States announced that the fully equipped airbase in Niger was operational. It is being said that this base will be used for the counter-terrorism campaign in the Sahel region.