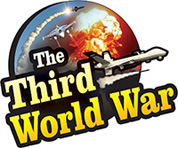 Paris: Reactions are being received over the withdrawal of the United States from the Intermediate-range Nuclear Forces (INF) treaty. The European countries disturbed by the news are claiming that the threat of a nuclear war with Russia has increased. Against this background, France conducted an 11-hour exercise to practice retaliation against a nuclear strike. The French agencies claimed that France has issued a warning that it is ready for any eventuality, launching ballistic missiles during the exercises.
The French air force carried out special exercises to retaliate against the attacks in the event of war, which has sparked between the United States and Russia. The French super advanced Rafael fighter jets and the air defence systems participated in the exercises. Launching ballistic missiles from Rafael fighter jets, refuelling in mid-air and many other skills were practised during the exercises. Colonel Cyrille Duvivier, the spokesman of the French Air Force, informed that even missiles carrying dummy nuclear warheads were launched during the exercises.
France is a nuclear country and is believed to possess at least 300 nuclear weapons. There is a significant number of nuclear weapons that can be launched from fighter jets and submarines, among them. The Rafael fighter jets deployed on the French aircraft carrier, Charles De Galle are loaded with nuclear weapons.
The French annual budget for maintenance of these nuclear weapons is $3 billion. Till date, France had never held war exercises with these nuclear weapons. But following the developments in the last few days, France has demonstrated its war preparedness through these exercises.
Last week, the United States announced withdrawal from the INF. The United States accused Russia of violating the concerned agreement. At the same time, US Secretary of State, Mike Pompeo clarified that the process of withdrawal from the INF would be complete in the next 180 days. The European analysts have claimed that the withdrawal of the United States from the INF will intensify the arms race in Europe. The European media have expressed fears that Russia will deploy nuclear weapons and ballistic missiles along the east European and Baltic nations borders and these Russian missiles will be aimed at Europe.
Against this background, France seems to have demonstrated its nuclear preparedness conducting this 11-hour exercise.