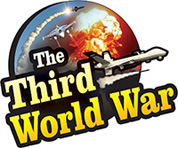 Beijing: Chinese President Xi Jinping has announced a financial aid of $ 23 billion to 20 Arab countries from the Middle East and Africa. The whole world is talking about how China is trying to entice all the countries around the world into debt using its financial strength. On this background, it is being alleged that there could be some new strategy behind the announcement made by the Chinese President. The Arab countries are currently under the influence of the United States and Israel, as well as also have close ties with India. Therefore, experts have said that this financial aid provided to the Arab countries can be a plot against the United States, Israel and India.
The meeting of the China-Arab States Forum is currently being held in China and main leaders and officials of more than 20 Arab countries are attending the meeting. The meeting chaired by Chinese President Xi Jinping focused mainly on the 'One Belt One Road' (OBOR) project. 'The Arabic countries are at the centre of the ancient Chinese Silk Road. Therefore, they become natural partners in the ambitious projects like OBOR. Although, the Chinese and Arabic people are separated by some distance they gel like a family,' this is how Jinping praised the relations between China and the Arabic countries.
China is interested in participating in the projects connected to the Indian Ocean, Mediterranean Sea, Middle-East and East Africa, said President Jinping. He expressed an expectation that the agreement will be in place about the OBOR project between the Arab countries and China before the end of the meeting.
OBOR is the ambitious project of President Xi Jinping and he has made a provision of $ 1.25 trillion for this project. With the use of this enormous financial strength the ambition of the Chinese Communist Party is to create Chinese dominance in countries from the Asia-Pacific up to the Latin American countries. For this, the bait of investment and financial aid of billions of dollars is being dangled before the countries from Asia, Europe, Africa and Latin America.
Under the same scheme, the aid of $ 23 billion has been declared to the Arab countries. Jinping clarified that these funds were being given as a loan and humanitarian aid that can be used for the development of these countries. Although all the details about the aid to be provided to the Arab countries have not been revealed, there are indications that provision for Palestine is worth $ 15 million and for Lebanon, Syria and Jordan is approximately $ 100 million. China has made a provision of $ 150 million for security and surveillance of the region.