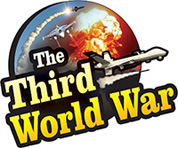 Miranshah: Three protestors were killed in action taken by the Pakistani military, against the peaceful demonstrations held since the last few weeks. This action has infuriated Pashtun protestors. These protestors have attacked the Pakistani military posts in the Miranshah region of Northern Waziristan. 20 Pashtun protestors were injured in the counter-attack, launched by the Pakistani military. As per reports, preparations are being made to file cases against the protestors in Pakistani military courts.
Since the last few years, the Pashtun citizens from the Khyber Pakhtunkhwa region have started protesting against the Pakistan government and military for their rights. Last week, these protests flared up. Moreover, a Pashtun girl was assaulted and killed in capital Islamabad. Following this incident, loud demonstrations were held against the Pakistan government, military and the media supporting the military.
Further, the Pakistan military took action against these protestors on Saturday wherein three protestors were killed, and 40 were seriously injured. Infuriated by this military action, the Pashtun protestors attacked the military posts in the Doga Macha Madakhel, on Sunday in the morning. Twenty protestors were injured in the Pakistan military action that followed.
The discontent in the Pashtun population is increasing due to the atrocities of the Pakistan government and military. Also, the Pakistan government and the army has been arresting Pashtun youth and turning them into terrorists. Pakistan military has built a terrorist base, in the Waziristan region. The Pashtun Tahafuz Movement has accused the Pakistan government of infringing on their sovereignty. Pashtun Tahafuz Movement has also accused that the genocide of the Pashtun citizens by the Pakistani government has not stopped.
Pashtun Tahafuz Movement leaders have initiated severe efforts to expose the activities of the Pakistan government and military, at the international level whereas, the Pakistani army has been using force to suppress the Pashtun Tahafuz Movement protests. Pakistan military has banned media from entering the region to stop the possible publicity to Pashtun protestors, demanding independent Pashtunistan. Still, the voice of the Pashtun people has been reaching the world through social and international media.