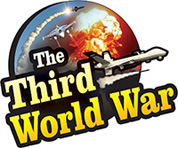 Islamabad: Pakistani Prime Minister convened an urgent meeting of the National Security Committee. Prime Minister Imran Khan announced the decision to award full rights to the military, to counter any possible attacks from the Indian side. It is said that Imran Khan asked the military to respond decisively to any Indian aggression, at this time.
Prime Minister Imran Khan announced in the meeting held on Thursday that he had awarded all the rights to the military in preparation for the eventuality of India retaliating against Pakistan. It has been reported that Prime Minister Imran Khan held a meeting with the Pakistan military chief General Qamar Javed Bajwa before the meeting. India has been criticizing that Pakistan Prime minister is just reading out a speech authored by ISI, post the Pulwama attack. Imran Khan seems to have proved the same by visiting military chief General Bajwa, before the meeting. At the same time, when all the control is already in the hands of the military, the announcement of the Pakistani Prime Minister asking the military to act is nothing but a joke.
Imran Khan announced that he had awarded all the rights, to all the agencies, for the internal security of the country, along with the military. At the same time, he announced a ban on the so-called voluntary organisations Jamaat-ud-Dawa and Falah-e-Insaniat, of Hafeez Saeed. With this trivial action, the Pakistan Prime Minister is trying to create a façade of significant action against terrorism.
Imran Khan once again clarified in the meeting that Pakistan was in no way connected to the Pulwama attack. Jaish-E-Mohammed chief, Moulana Masood Azhar has started denying any connection with the Pulwama attack. As Masood Azhar denies the responsibility, after seven days of the attack, it is clear that the Pakistan agencies have forced him to change his statements.
It is a significant change in Masood Azhar, who had accepted the responsibility of the Pulwama attack. Jaish had carried out the attack, and it was clarified by the suicide bomber in the video recorded before the attack. India has said that as Masood Azhar is moving freely in Pakistan, the connection of Jaish and Pakistan with the attacks cannot be denied. This Indian claim is gathering support at the international level.
Major countries like the United States, France and the United Kingdom have made preparations for moving a resolution against Masood Azhar, in the UN Security Council. This is the reason for Masood Azhar to change his statement, after seven days of the Pulwama attack. Based on his claim, Pakistan is trying to clear its name from the accusations of involvement in the Pulwama attack.