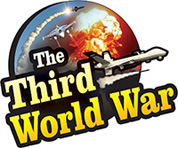 Brussels: While the dispute over Brexit deal has reached its peak, the European Union issued warnings to Britain over this.The European Parliament's representative Guy Verhofstadtre marked, 'Lucifer would not welcome those who demand Britain's exit from the European Union without any deal' While European Council President Donald Tusk made a controversial statement that the supporters of Brexit have been allotted a special place in hell.
Britain had accepted the option of exiting the European Union to join Brexit in line with the referendum of 2016. However, the EU's deal is unacceptable to Britain. There are severe conflicts in Britain over this.These conflicts are taking abrasions on social and economic levels. Concern has been expressed that the disruption and discontent in Britain would lead to riots. On this background, Britain has negotiated for another deal with the European Union. The senior officials and authorities of the European Union have warned that if Britain does not accept the current EU proposal, it will have no option but leave EU without any deal.
The predatory warning given by the officials appointed by the European Parliament for Brexit negotiations and the ex-Prime Minister of Belgium Guy Verhofstadt has drawn the entire world's attention. "I doubt if Lucifer will accept those who are demanding Brexit without any deal, for fear that they may divide hell. Being rejected by Lucifer is as good as no place in hell," Verhofstadt made a disputable statement.
Some diabolical clans believe Lucifer to be their deity, the ruler of hell. Verhofstadt wanted to convey that there is nothing as low as the Brexit supporters being rejected by him (Lucifer). The EU President, Donald Tusk had made a similar statement before Verhofstadt announce this. Perhaps the supporters of Brexit have been allotted special seats in hell, Tusk ridiculed saying,"I wonder how this special place in the hell reserved for the Brexiters, looks like."
Guy Verhofstadt mocked by saying that the Brexiters will not get any place in hell because they would even divide hell into groups. The inflammatory statements made by Verhofstadt and Donald Tusk reveal the most stringent role adopted by the EU towards Britain. Therefore, the possibility of harsh political and economic confrontation on this issue would get stronger.