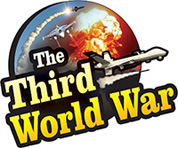 Manama: European nations could either choose the US or Iran for doing business, warned the US. Brian Hook, appointed as the special representative for Iran by the US, issued the warning during the press conference in Manama, Bahrain. European nations have set up a mechanism named 'INSTEX' for trade with Iran, declaring the system could be used by other member nations too. Later, to which the United States gave this warning to EU member nations over trade with Iran.
Iran has been reiterating the threat faced by the 2015 nuclear deal signed between the western countries and Iran. After the withdrawal from the nuclear deal, the US has slapped tight sanctions on Iran. Also, the US and Israel have been warning about a military strike against Iran, who has increased the production of its enriched Uranium under the nuclear deal. Saudi Arabia and its allies in the Middle East have been lobbying for military action against Iran. In such a situation, France and Germany, which are primary nations of the European Union have stood on the side of Iran. Bypassing hindrances of the US sanctions, the European Union has designed a new mechanism 'INSTEX' to help continue trade with Iran. Following this, an intense reaction has been received from the United States.
Brian Hook, the US special representative for Iran, made the European nations aware of the subsequent severe consequences. Choose either the US or Iran, he further warned. Not only had this but he also said that Iran is not the top trading partner of the European companies, reminding that European companies make more trade with Kazakhstan than they do with Iran. However, on the other side, he said that European companies have been doing more business with the US, thus, indicating it would not be a difficult decision for the EU to make.
Meanwhile, the trade flare-up that has already sparked between the US and the EU has further strained the bilateral ties of both countries. Moreover, the EU's opposition to the sanctions imposed on Iran by the US has added to the fury of the US. In such a scenario, by developing 'INSTEX' like mechanism, the EU seems to be challenging the sanctions slapped by the US on Iran to which a violent reaction from the Trump administration is quite apparent.
Even though the EU has become ready to face the wrath of the US for Iran's sake, Iran, however, is not happy with it. Iran has criticized that the EU is not taking enough efforts to salvage the nuclear deal. In a final warning, Iran said that the EU has last opportunity to save nuclear deal. Therefore, the European nations have intensified their efforts, and the EU is seen attempting one more time to appease Iran by making INSTEX operational.