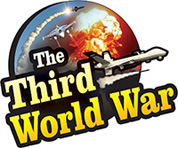 Rio de Janeiro/ Jerusalem: "We promised in our election campaign to move the Brazilian embassy to Jerusalem, and we stand by it. We recognise Israel as a sovereign state, and everyone must respect that", said Jair Bolsonaro, the new elected President of Brazil. He also confirmed of shortly moving their embassy to Jerusalem. After the U.S moved its embassy to Jerusalem, Brazil is the second prominent country on deciding to shift its embassy from Tel Aviv to Jerusalem.
Jair Bolsonaro, known to be far-right views, won the recently concluded election in Brazil by a thumping majority. Known for taking an aggressive stand on various topics like the US President Donald Trump, Jair Bolsonaro is also referred to as the 'Tropical Trump.'
Israeli Prime Minister Benjamin Netanyahu and President Trump were first to send their congratulation to Jair Bolsonaro on winning the elections. Israeli Prime Minister Benjamin Netanyahu has invited President-elect Jair Bolsonaro to visit Israel. While speaking to the Israeli press, Jair Bolsonaro mentioned about this decision to shift the embassy.
"Israel is a sovereign country. If Israel has decided about their capital, then we will proceed accordingly. I was asked a question about our embassy in Israel. Israel has the right to decide on their capital and no one else" said Bolsonaro while confirming to move Brazil's embassy in Israel to Jerusalem.
The U.S had shifted its embassy in Israel from Tel Aviv to Jerusalem in May 2018. Subsequently, Paraguay and Guatemala had announced to move their embassy as well. However, the recent announcement from Brazil is quite significant.
Brazil is amongst the prominent South American countries. Brazil leads the Latin countries on the back of its economy and energy footprint. Hence, the decision of Brazil will surely have its reflection on other Latin countries.