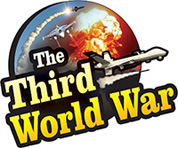 Damascus: Four drone attacks were launched on oil projects storing Oil and Gas, in the Homs province, in central Syria. The Syrian government said that this was a terror attack and expressed a suspicion that the IS terrorists perpetrated these attacks. It is claimed that the Syrian economy already reeling under the pressures of international sanctions, has been severely jolted by the major loss of fuel stocks, in these attacks.
The attacks were carried out at four different locations in the Homs province. The attacks were carried out in a well-coordinated and planned action. Two oil projects and two gas projects were targeted during the attack. A major fire broke out in these projects because of explosions, following the attacks. The Syrian government informed that the firefighters made frantic efforts to limit the losses caused by the fire. No organisation has accepted the responsibility of the attacks. But it is claimed that the terrorist organisation IS, in Syria, is responsible for the attacks.
A few hours before the attacks, terrorists carried out attacks even on the prisons in the Homs province. IS terrorists escaped killing 17 people. UK based Syrian human rights organisation claimed that there were 13 civilians and four soldiers among the dead. The Assad government expressed a strong doubt that the terrorist organisation IS, having secret bases in the Homs province, is responsible for all the four attacks carried out on Saturday. The Syrian government news agency gave this information.
There were no casualties any of the four attacks. But it is claimed that the Syrian government suffered a severe economic blow because of the attack. There is a civil war raging in Syria, against the Assad government, since the last eight years and the war has reached a different level because of the involvement of IS and other terrorist organisations. Syria was exporting 350,000 barrels of crude oil per day before the starting of the war. But after the war started this export has declined to a mere 24,000 barrels per day. The Syrian government is accusing that the United States and Turkey are dominating the oil projects in the country.