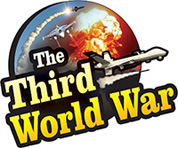 Berlin: Chancellor Angela Merkel's government has become unstable following the announcement of a master plan by internal security minister, Horst Seehofer to stop the refugees at the German border. Chancellor Merkel has opposed the halting of refugees at the border outside Germany and has asked Horst Seehofer to hold back the announcement regarding this issue. But the future of Chancellor Merkel's government depends upon the support of Horst's Christian Social Union Party (CSU). Hence, if Chancellor Merkel opposes this policy beyond a certain point, it is claimed that her government will come into trouble.
Germany is in a dreadful condition due to the influx of refugees. The law and order situation in some of the cities is threatened and some people are warning of dire consequences. There is a feeling among the German population that Chancellor Merkel's policy is responsible for this state of the country, and this is a major political blow for Merkel. It was for this reason that Chancellor Merkel was forced into forming coalitions with other parties, to form the government after the elections a few months ago.
Although parties like CSU have joined Merkel in forming the government, their leaders indicate that they have a different policy about the refugees. Internal security minister, Horst Seehofer has prepared a scheme with 63 clauses to stop the refugees, saying, 'We cannot allow refugees entering Germany anymore.' Horst had made all the preparations to announce the scheme. But Chancellor Merkel has taken a decision to stop Horst. Therefore, the differences in the Merkel government have become public knowledge.
'We cannot accept refugees in Germany anymore. There is a major law and order situation faced by the country because of the refugees,' said Horst. But Chancellor Merkel's argument against this scheme is that, if Germany refuses to accept refugees, other countries will follow the suit. However, Chancellor Merkel has clarified that she is open to discussions with CSU on this subject. All the differences in the ruling coalition over the refugees' issue are intensifying. Alternative for Germany (AfD), the main opposition party in Germany has extended its support to Horst Seehofer. Alexander Gauland, the leader of the AfD has insisted that Horst must win in this dispute between Horst and Merkel. He also expressed satisfaction about the fact that the European leaders have begun to realize the gravity of the refugee problem. Italy is the first country to have realized this. Gauland praised the Italian stand that it will not allow refugees to land on its shores and expressed confidence that the other European countries will follow Italy.