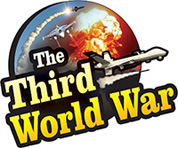 Tehran/Beirut: "Since the Islamic revolution in 1979, Iran has acquired the capacity to annihilate Israel in these four decades. Wiping off Israel from the world map is no longer a dream. Iran has the capacity to attain this objective," Major General Hossein Salami said. Along with Iran, Hassan Nasrallah, the chief of Lebanon based terrorist organisation, Hezbollah, also declared that all the preparations to invade Israel have been completed.
While addressing the biannual meeting of the Iranian Revolutionary Guards Corps (IRGC), Major General Salami claimed that the Iranian strength has exponentially enhanced. During the meeting Major General Salami said that is was essential to eradicate Israel from the world map and Iran has obtained this capacity.' He further claimed that many enemy countries have imposed sanctions against Iran, over the last four decades. Yet Iran has managed to emerge as a strong country even after that.
A few hours before the warning issued by Salami, the deputy chief of IRGC, Abbas Nilforoushan threatened to break Israel into pieces. Nilforoushan said, "Iran has cordoned off Israel from all sides. In this situation, Israel is in no position to threaten Iran. If Israel attacked Iran, Israel will get fragmented and the fragments will have to be collected from the bottom of the Mediterranean Sea."
Hezbollah chief Hassan Nasrallah also declared that preparations to attack Israel have been completed. Nasrallah announced, "Our secret agents have vital information regarding Israel and Hezbollah soldiers will soon enter Israel."
Meanwhile, Israel has been alleging that the Iran affiliated terrorist groups have setup bases in Syria, Gaza Strip and Lebanon. The concerned terrorist groups have already threatened to attack Israel. It is reported that Saudi Arabia is preparing for an attack on Iran, following the attacks on the Saudi oil projects. Iran has already threatened to attack Israel, if the United States initiates attacks on Iran. Some of the analysts in the Islamic countries are claiming it to be the reason behind why Iran has not been attacked till today.