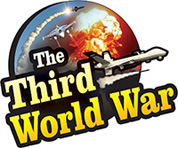 Baghdad: Iraqi Prime Minister Adel Abdul Mahdi alleged that the attacks on the Iranian bases in Iraq, over the last few months have been carried out by Israel. Post the investigation by the Iraqi agencies, Prime Minister Mahdi expressed a distinct possibility that Israel might have perpetrated some of these attacks.
Five military locations in Iraq had come under attack in August and September. All the five military locations were devastated in the attack as well as terrorists from the Iran affiliated Popular Mobilisation Forces (PMF) were killed in the attacks. The investigation by our agencies revealed that some of these attacks were launched by Israel, so claimed Prime Minister Mahdi. Further, Mahdi said that a deep investigation still continues which will soon yield evidence.
After the attacks on the PMF bases, Israeli Prime Minister Benjamin Netanyahu declared that Iran and Iran affiliated groups cannot remain safe in any part of the world. But Israel did not accept the responsibility of the attacks in Iraq. Iran also had criticised these attacks on military location in Syria and Iraq but claimed that it had no connections with these military bases.
Even last week, there was an airstrike on a military base on the Iraq-Syria border. Local Syrian media informed that there were fierce attacks on the Boukamal military base, controlled by the Iran affiliated groups. But as usual, the Syrian government remained tight lipped about the attack.
Meanwhile, the Israeli agencies claim that the military bases destroyed in the last week are being rebuilt. An Israeli company substantiated this claim by publishing satellite photographs of these locations.