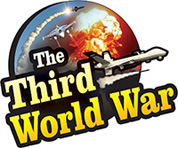 Washington: The threat of Shutdown is still looming in the United States, despite an agreement between the Republican and Democrat parties. Although the Democrat party has accepted the provision of $1.337 billion for building a Physical Barrier for border security, it does not have provision for 'Wall'. At the same time, President Trump announced his resolve to build the wall under any circumstances and said that his new slogan would be 'Finish the Wall'.
President Trump had sanctioned provisions sufficient to sustain the government services for the next three weeks while ending the historic 35-day shutdown. This period will end on Friday, and it is necessary to reach a new agreement before this. Members of both the parties in the Congress have said a temporary agreement has been reached to resolve the problem. The bilateral agreement signed on Monday night envisages creating a Physical barrier in the form of vertical steel strips. But does not have a provision of the closed and robust wall as demanded by Trump.
The temporary agreement between the members of both the parties needs congressional approval, and President Trump needs to sign it. But the aggressive stance of President Trump regarding the wall suggests that there is no possibility of getting the approval from President Trump. The Trump announcement in the Texas meeting, while the negotiations between the two parties were successful, indicates this.
President Trump, while addressing a meeting held in the El Peso city in Texas, fired a salvo of criticism at the opposition raising the issue of border security and Wall. Trump explained the necessity of the wall claiming that the crime rate in the El Peso city near the Mexico border reduced after the wall was built. At the same time, he once again asserted that he would build the wall, irrespective of whatever happens in Washington.
There was a huge response to President Trump's statement regarding the wall. The people present started giving the slogan Build the Wall. But President Trump stopped his supporters at that time and said that the slogan is changed to 'Finish the Wall' from 'Build the Wall'. Pointing out that the US-Mexico border is nearly 2,600 miles and out of this around 600 miles has a fence built, he clarified that the rest of the edge would be secured by building a wall.
Trump had declared building a wall on the Mexico border during his Presidential election campaign in 2016. He tried to get the necessary funds sanctioned from the Congress. But as the Congress has continued to oppose the wall, Trump has now warned of an emergency and has also prepared a proposal to use the excess funds in the defence department.