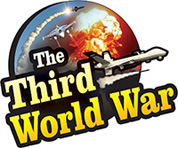 Jerusalem: The Arab countries have started efforts to increase its cooperation with Israel to stop the Iranian nuclear program and the increasing influence in the Gulf region. In this context, the Israeli Prime Minister and other leaders visited the Arab countries over the last four months. But it has been exposed that the Arab countries were making efforts for a compromise with Israel from much before that. As per an Israeli news channel, Bahrain had initiated talks with Israel, to start bilateral cooperation, nearly two years ago.
Bahrain's Foreign Minister Khalid bin Ahmed Al Khalifa had held a confidential meeting with Tzipi Livni during the during the Security Conference held in Munich in 2017. During this meeting, Foreign Minister Khalid had clarified that Bahrain was keen on establishing cooperation with Israel. Foreign Minister Khalid also said that the King of Bahrain Hamad bin Isa Al Khalifa was willing to meet the Israeli Prime Minister Benjamin Netanyahu.
This information was given by an Israeli official connected with this meeting, to an Israeli news channel, on the condition of anonymity. Nothing is clear about the progress regarding the Bahrain proposal. Livni also has avoided reacting on the news report. But since the last few months, there are friendly relations openly developing between Israel and Bahrain. Last year an Israeli delegation visited Bahrain. Following that the King of Bahrain declared West Jerusalem as the capital of Israel.
Rapid movements are being made to establish cooperation between Arab countries and Israel. Last year in October, Israeli Prime Minister visited Oman. It was also reported that the Israeli delegation visited the United Arab Emirates (UAE). Claims were also made of meetings between Israel and Saudi Arabian leaders and officials.
The United States has organised a conference in Poland to form a front against Iran with Israel and the Arab countries. The meeting is scheduled to start in the next few hours, and representatives of more than 60 countries including Saudi, UAE, Bahrain, Oman, Egypt and Jordan will be participating. Israeli Prime Minister, Benjamin Netanyahu also will be leaving for the meeting on Tuesday. The Israeli news channel has given indications that a huge front was being planned against Iran, in the Gulf, by releasing this news report regarding the cooperation between Israel and Arab countries just before the conference.