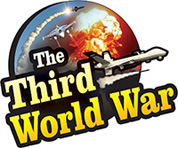 Mexico City: US President Donald Trump had said that the immigrants coming from Honduras are an attack on the United States. President Trump's statement is receiving support from the Mexican people, and the people from Tijuana have demanded the expulsion of these Honduran immigrants. Strong protests have been held against these immigrants in this town very close to the United States border, and incidents of stone pelting and rioting have also been reported.
More than 3 thousand immigrants who have left the central American country of Honduras have reached the town of Tijuana near the United States border. Thousands of immigrants coming to a city with a population of barely 1.6 million has created a lot of discontent among the locals. The immigrants have been provided accommodation in the open spaces, and the voluntary organisations are taking care of their basic needs.
Fears are being expressed of a fresh immigrant influx into the city with the counts rising to 10,000 shortly. But the facilities and the other legal processes awarded to the immigrants are exerting a massive strain on the local agencies, and even the Mayor expressed his displeasure saying that these immigrants are like a bout of severe snowfall. At the same time, he expressed fears that these immigrants will stay here for the next six months as the local agencies are unable to handle the situation.
Aggressive reactions are being received even from the local people along with the mayor. There have been incidents of stone pelting and also beating-up of the immigrants from the immigrant colonies. Some instances of verbal duels between the immigrants and the locals have also been reported, and the locals have been allegedly abusing and insulting the immigrants.
On Sunday, thousands of citizens from Tijuana took to the roads to protest against the immigrants. During these protests, slogans of 'Out', 'Out' addressed to the immigrants were given waving the Mexican flag. The participating citizens made a strong demand that the immigrants should be expelled at once, calling them aggressors on the city. This anger in the locals has created additional stress on the security agencies in Tijuana, and it has become necessary to provide security to the immigrants.
Meanwhile, US President Trump has taken a very aggressive stance against these immigrants quoting the incidents in Tijuana. President Trump has issued a stern warning 'The United States also does not want the attack of the immigrants as said by the mayor of Tijuana. The United States will never tolerate this aggression. The crime rate in Mexico is rising because of the immigrants, and this becomes a major issue. The immigrants should return immediately.'