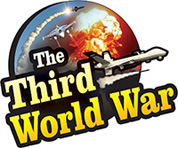 Mexico City: The security agencies have reported 33,000 killings in Mexico in 2018, the number has been increased by 33% in just one year. US President Trump had proposed building a wall on the border with Mexico for the safety of the United States, arguing that large number of people with criminal tendencies is intruding into the United States through the Mexico border. The rise in the crime rate in Mexico endorses the concerns of President Trump.
The internal security department had recently published the statistics of crime rate in Mexico. According to the report, there have been maximum killings in 2018, in the last 22 years. 22,000 killings were reported in 2017, in Mexico. The number has risen to 33,341 in the year 2018. The Guanajuato province in central Mexico tops the list of 32 provinces, with 3,290 killings.
Mexico is majorly dominated by the narcotic smugglers and fuel theft also is a part of organised crime. The gangs dealing in narcotics are known as 'Cartels'. There are 10 major cartels in Mexico and the chiefs of five cartels are said to have been arrested or killed. However it seems that such type of action has not stopped the spate of killings.
In 2016, the then President Philip Cauldron had deployed nearly 6,500 soldiers for action against the criminal drug cartels. But that too did not make any difference to the crime rate in Mexico, on the other hand the number of killings has increased consistently. As per the statistics published by the US Congress, over the last twelve years, of all the killings, more than 150,000 were linked to the criminal gangs connected with the narcotics trade.
The most violent of the US criminal gangs, the MS-13 also has close connections with the criminal gangs operating in Mexico. President Trump has undertaken a massive campaign against this gang and many of its members have been arrested in the last two years.
Mexico and the United States share a 3000 kilometres long border and thousands of Mexicans illegally intrude into the United States across the border. President Trump has claimed that there are people with criminal backgrounds among these illegal migrants and because of these people the crime rate in the United States is also increasing. The increasing killings in Mexico confirm the claim made by President Trump.
To prevent the people from Mexico, with a criminal background, from entering the United States, President Trump has made stricter immigration laws and at the same time, has proposed building the Mexico Wall.