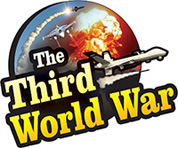 Washington: US President Donald Trump issued a sensational warning that the current partial shutdown can last for the next few months or even years, if sufficient funds are not allocated for the 'Mexico Wall'. Trump also warned that he may declare national emergency for construction of the Mexico Wall. There have been signs of the Shutdown issue being worsening, in the light of the aggressive stance adopted by President Trump.
President Trump had demanded a provision of USD 5 billion for the Mexico Wall, in the federal spending bill submitted to the US Congress. However, the Democrat party rejected the demand. As the democrats continue to stand firm in opposition to the Mexico Wall funding, the government spending bill was not passed in the Senate leading to the shutdown.
The shutdown which started in the month of December has continued in the New Year and meetings are consistently being held to find a solution. President Trump convened an all-party meeting in the White House, on Friday. It has been revealed that Trump was firm on his stand regarding the Mexico Wall, even during this meeting. The information about the aggressive stance of Trump was given by the leaders who attended the meeting.
Although, Trump said that the discussions were positive, the democrat party members said that in reality, the discussions were stormy. The democrat leaders claimed that they told the President that it is necessary to end the shutdown for the government services to continue. But Trump warned that the current shutdown could drag on for months or even years, raising the issue of the funding for the Mexico Wall. Trump later confirmed to have made such statements.
President Trump once again strongly justified the Mexico Wall, while talking to the press, following the White House discussions. He also issued a stern warning that to achieve this he may use the special rights vested in the President and declare a national emergency to build the wall.
President Trump created a sensation by issuing a direct warning to declare a national emergency for building the Mexico Wall 'The members of the Republican party want the country secure and I can vouch for it. If the borders are not secured there is no meaning to the country and I have presented this stand even in the past. National emergency can be declared on the US security grounds to construct the wall. After declaring the emergency, the building of the wall can be taken up immediately. This is the other way.'
While Trump has taken an aggressive stance on the shutdown and the Mexico Wall issues, it has been revealed that a bill for averting the shutdown was passed by the congress. The democrat party being in majority in the House of Representatives of the US congress, has once again appointed Nancy Pelosi as the speaker of the house.