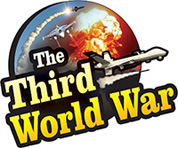 Washington: 'The United States President has exposed the real face of a modern religious war to the world, by transferring the US embassy to Jerusalem. He is not interested in retreat or peace. Severe resistance and Jihad are the only way to answer him', were the words used by the al-Qaeda Chief 'Ayman al-Zawahiri' to appeal to the Islamic world to declare 'Jihad' against the United States.
The al-Qaeda Chief Zawahiri released a five minute video on Sunday. In the video film titled 'Tel Aviv is also a land of Muslims', the Palestine Authority responsible for the administration of the state has been severely criticised as 'agents' who are 'selling Palestine'. The film has reminded the viewers that Osama Bin Laden, the founder of Al Qaeda had identified the United States as the first and foremost enemy of Islam.
Zawahiri expressed strong displeasure by saying, 'The Islamic countries entering the United Nations (UN) have failed to protect the interests of the Muslim population. The United Nations had recognised Israel. Instead of following the Islamic law, proposals were submitted in the United Nations General Assembly and Security Council (UNSC).'
Zawahiri pointed out that many Islamic countries have openly or secretly established relations with Israel. He warned that although these countries have accepted 'Tel Aviv' or 'West Jerusalem' as the capital of Israel, this land still belonged to the Islamic people.
There have been repeated threats about violence sparking in the Middle East as well as at the international level on a large-scale if the Israeli capital was shifted to Jerusalem. This appeal by al-Zawahiri for declaring Jihad is a clear indication of realisation of these threats.
The United States decision on Jerusalem is meaningless, criticises Hezbollah
Beirut: The terrorist organisation Hezbollah has criticised that the decision by the United States to shift their embassy to Jerusalem is a meaningless and unilateral step. The Hezbollah leader Sheikh Naim Qassem made these statements in an interview with the 'Al Manar TV'. He also made a comment that the attack on the Golan Heights last week proved the balance between Israel and its enemies.